Starting with Microsoft Word 2010, you can enable OpenType ligatures in the Advanced tab of the Font dialog.
No normal person would care, but Microsoft has finally added support for OpenType ligatures in Microsoft Word 2010 (Word 14). I've posted previously about indications that OpenType ligatures would be supported in Word 2010, but since the Microsoft Office 2010 Technical Preview leaked, we know for sure.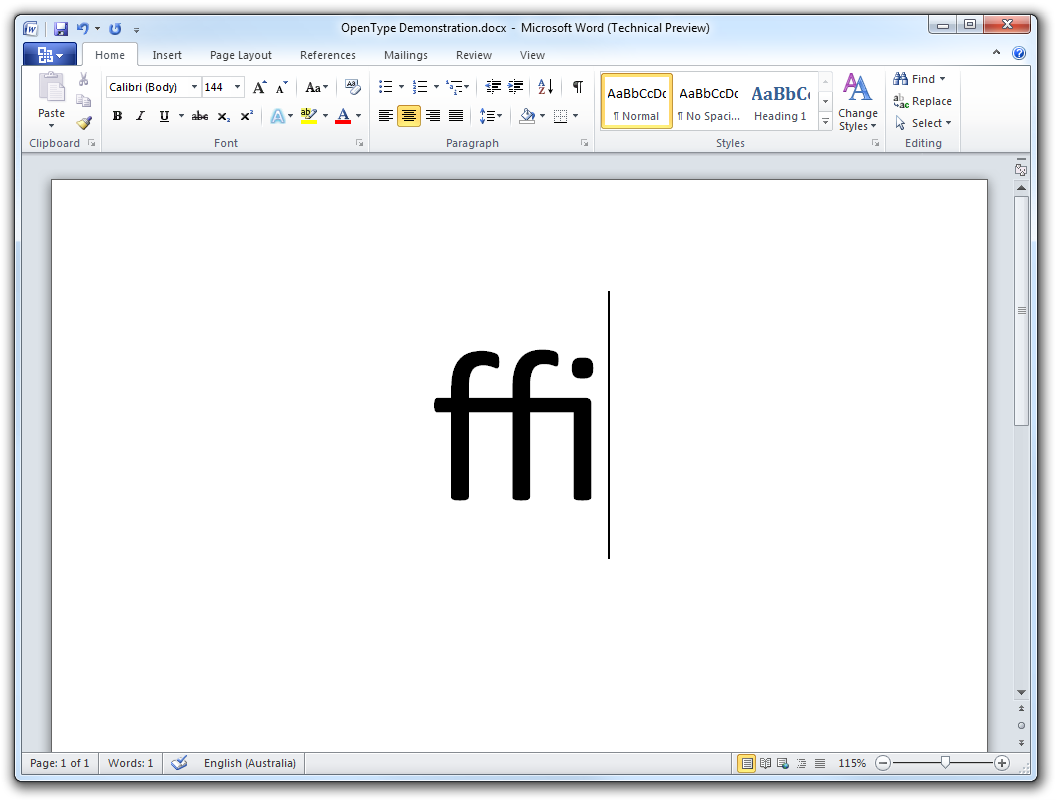 OpenType ligatures aren't enabled by default, though.
To enable OpenType ligatures, right-click on some text, select Font, select the Advanced tab, and select Standard Only from the Ligatures combo box. This enables the standard ligatures, like fi and ffi.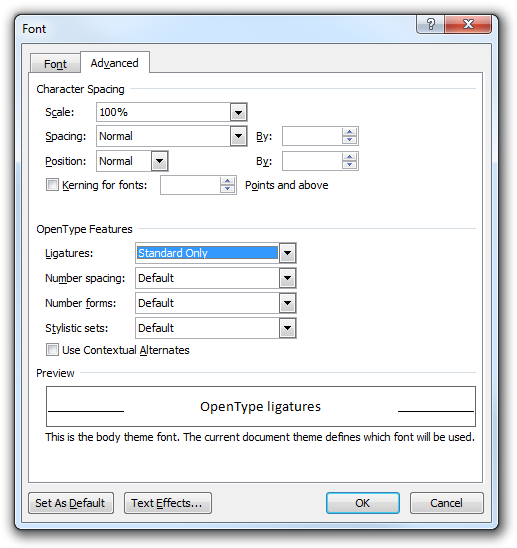 Depending on the font that you're using, you can also select from a number of other sets of ligatures. And you can select from available stylistic sets and number forms, as well as change the number spacing.
You can also disable these OpenType features entirely by opening Word Options, selecting the Advanced tab, and checking Disable OpenType Font Formatting Features under the Layout Options that are right at the bottom.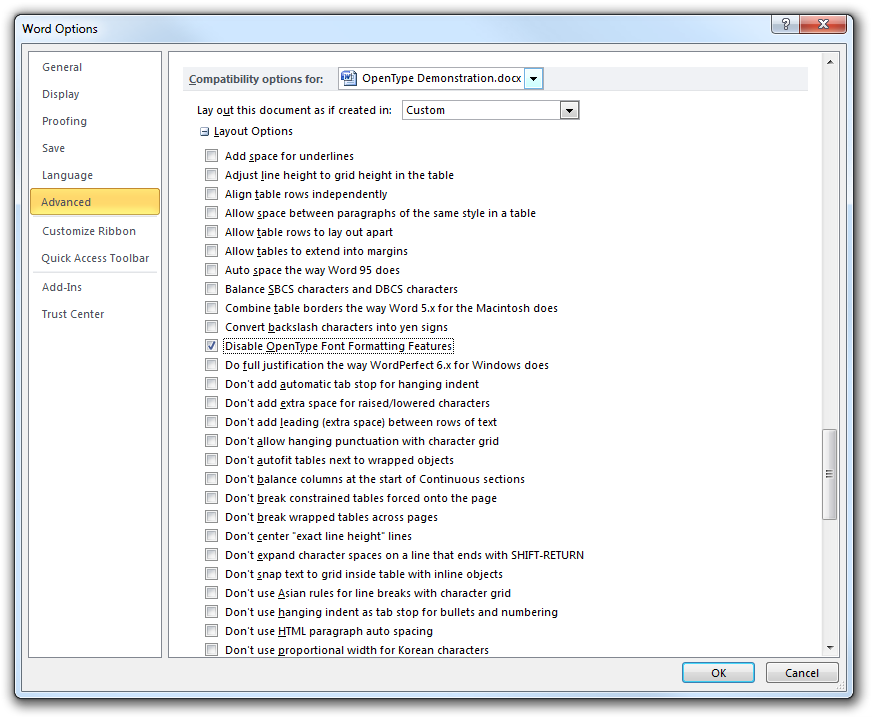 This is all great news for the three people who were looking forward to this support in the next version of Word.
You can check out some more Office 2010 screenshots here and here.