Show more resolution choices for external monitors on the new MacBook Pro with Retina Display by holding the Option key and clicking on the Scaled option in the Displays preference pane.
The redesigned resolution and scaling options pane in System Preferences on the new MacBook Pro with Retina Display may be appropriate for the 2880x1800-pixel resolution of the new 15.4-inch retina display, but it often presents counterintuitive options for the resolution of external monitors.
Connecting a 30-inch Dell 3007WFP-HC monitor using a Mini DisplayPort to DVI Adapter reveals the following resolution options: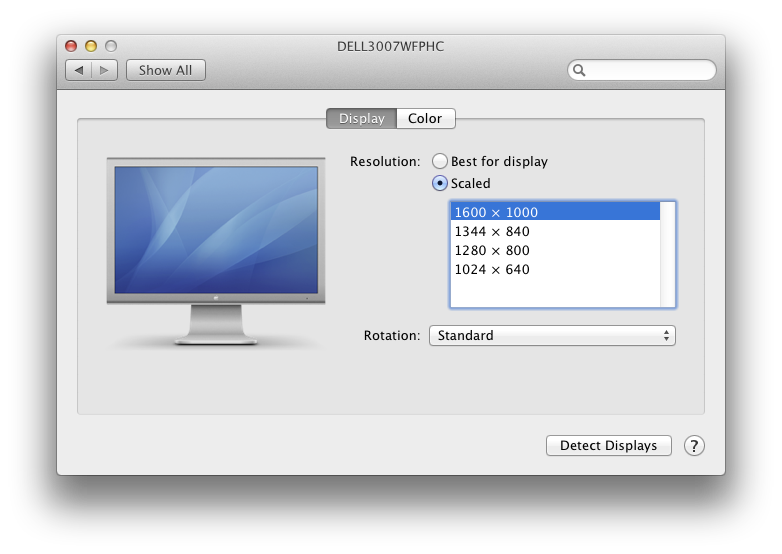 The effect is somewhat underwhelming, given that the native resolution of the Dell 3007WFP-HC monitor is 2560x1600 pixels.
The Solution
To fix the external monitor resolution by showing more sensible resolution options for this monitor (including the correct 2560x1600-pixel resolution), hold the Option key while clicking on the Scaled radio button.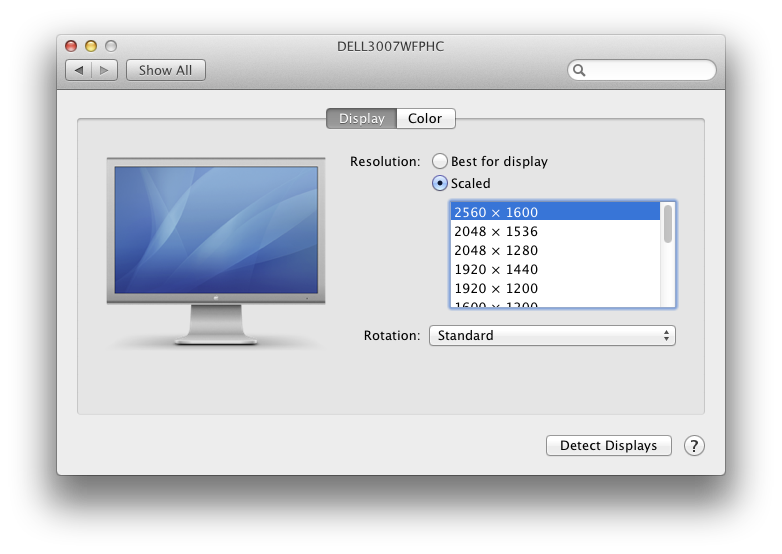 The same trick works for other external monitors too, of course.
Although not a showstopper, all of this is quite annoying.